National Auto of Waldorf - Used Cars For Sale - Waldorf MD - Credit
National Auto of Waldorf has easy financing for all types of credit. We work with low down payment, blemished credit. Get financed on your next vehicle.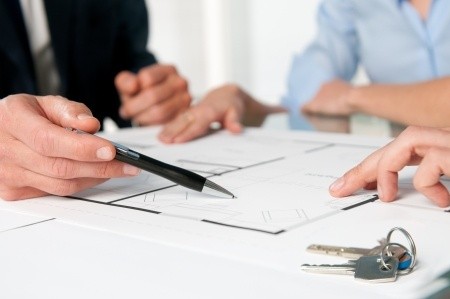 Finance Center at Our Used Car Dealership in Waldorf, MD
Even with the incredibly low prices found with the used cars for sale at our Waldorf, MD pre-owned vehicle seller, finding smart financing is always the way to go. And that's easy to do thanks to the straightforward auto financing process we provide here near Baltimore, MD and Washington D.C. You can get going online as you search through our currently available pre-owned vehicles, with a simple online finance application proving to be a smart early step you can take. From there, we'll help you secure a used car loan that works for the budget you're shopping with and for the pre-owned model that catches your attention. Apply for financing right now, then visit from Arlington, VA, or Upper Marlboro, MD to get going on a great deal.
Financing Offered For Pretty Much Every Shopper
Something we're known for here at National Auto of Waldorf is providing auto financing for nearly every shopper who applies. We take a lot of pride in financing more than 90 percent of applicants and we spend a lot of time working to qualify any shopper with any kind of credit situation. If you have bad credit or no credit at all, we'll arrange a sensible used car loan you'll be comfortable paying off, which will not only help you buy the quality used car you need for your travels around the D.C. area. Starting a sensible car loan that you're confident you can keep up with in regards to monthly payments will actually help to improve your credit score over time and we'll be here to structure your deal that takes care of that and helps you buy the perfect used car.
Start With Our Easy Auto Financing Application
You're probably eager to visit us in Waldorf to get going on a test drive, but before you head out, apply for financing online to get started toward a great deal. This form is simple and straightforward, and though you'll be providing some private information, apply confidently knowing that we keep your info safely stored in our system. With information regarding your credit history, income, housing, and other crucial facts and statistics, we'll have an idea of the kinds of rates (APR) and deals you qualify for. If you're interested in trading in your current vehicle, you may get an idea of your car's value from our easy trade-in form. From there, our finance center and sales staff work hand in hand to lead you to the best fit for your travels around the Baltimore area and for the budget you're shopping with.
Fit the Perfect Used Car Into Your Budget
The prices listed on our affordable yet quality used cars are only a small part of the total equation as you seek to fit the perfect pre-owned model into your budget. From there, we'll go over what putting more money down up-front means for your monthly dues and for your loan term length. We'll go over a number of options and ways you can go to make sure you'll be able to stay on top of monthly payments and for what you're comfortable spending right at the outset. Obviously putting more down at the start will keep your monthly costs lower, but we can also help shoppers with tighter budgets at the present stretch out their loan to make payments a bit lower.
From there, you'll find a variety of high-quality used vehicles from Dodge, Jeep, Toyota, Hyundai, BMW, and much more. Figure out the right fit for your travels around Arlington and Upper Marlboro in a used car, truck, or SUV, and what works best for the budget you're shopping with.
Apply for financing online right now and see how easily you can shop with National Auto of Waldorf today to find the perfect used car at the right price.
Get Started Today!
Fill out our secure online application.